The 2022 Subaru Love Promise Customer and Community Commitment Award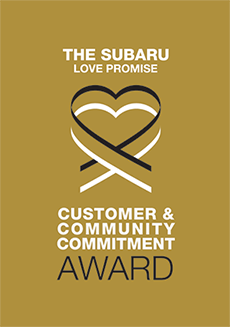 We've been nationally recognized for our dedication to our customers, our community, and the Subaru Love Promise.
We're honored to receive the 2022 Subaru Love Promise Customer and Community Commitment Award. This award nationally recognizes elite Subaru retailers who provide an exceptional customer experience at every interaction with Subaru. These retailers have also demonstrated an outstanding commitment to supporting passions and causes in their local communities in important areas such as the environment, community, health, education, and pets.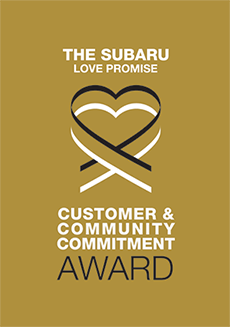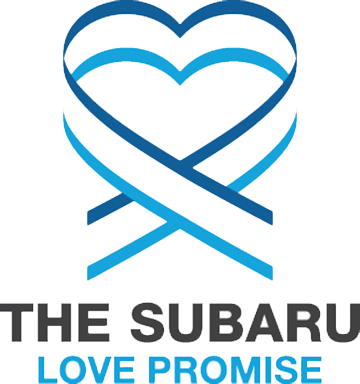 What is the Subaru Love Promise?
Subaru and our retailers believe in making the world a better place and the Subaru Love Promise is our vision of respecting all people. This is our commitment to show love and respect to our customers and to work to make a positive impact in the world.
How is Cross Creek Subaru dedicated locally to the Love Promise?
Our Love Promise can be seen in various partnerships with local charities and non-profits. We're grateful for the opportunity, not only to be a part of our community, but to serve it as well.
Child Advocacy Center, Make A Wish, Meals on Wheels, USO, Hope for the Homeless
Love Promise Stories from Cross Creek Subaru
Subaru and Cross Creek Subaru believe in making a positive impact on the communities in which we live and work. We uphold that belief through our Love Promise Community Commitment. Every month, we select inspiring stories from customers and partners from around our area who strive to support our collective commitment and feature them here
Exceptional Service - Daniel B
I came to this dealership for routine maintenance and had an excellent experience. I was impressed by their express lane which allowed me to show up whenever I decided to in order to get it done. I have never seen this before at a dealership and was impressed by how quickly they completed the service. The person receiving my car was extremely nice and clearly reviewed my options before accepting my car and even followed up with any items that mechanics recommended, I consider. This is a new car, and I usually don't mind paying a little extra going to a dealership to ensure the most knowledgeable people work on my car. I was impressed that the price was compatible with going to almost any other shop for routine service. I have no doubt I'll be back for future service.
---
The Best Purchasing Experience EVER - Paul K
By far the best experience I've ever encountered purchasing a new vehicle. My sales lady Marley was awesome. She was very patient with all my questions and concerns. The sales managers John, Jason, and the F&I manager Corey were all very transparent and communicative. The owner Sam Johnson Jr. who I met was also involved in my dealings. I've never ever been treated with the respect and care I received from this dealership!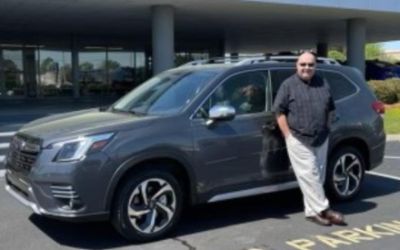 ---
Cross Creek Subaru Makes a Difference - Roberta H
The Child Advocacy Center in Cumberland County is so thankful to the entire staff at Cross Creek Subaru for going the extra mile during this past year to raise funds for our Center during the Share the Love event. The donation received will go a long way in assisting us in bringing help, hope and healing to so many children that have been impacted by abuse. As one child stated: "When I first came to the CAC I was scared and the people there made me feel brave, happy and what I like best at the CAC is making friends and laughing now. I feel happy and less nervous. Thank you." It is through your generosity and belief in our work that we are making significant changes to children's lives and working to educate the community on how to recognize and respond appropriately to child abuse when suspected, assisting families to get the help they need much sooner in the process. From another child: "My advice to anybody that experience the same thing or go through something similar is to use your voice, speak up, don't be afraid. Find someone you can talk to and just speak up, so the same thing doesn't continue to happen to you. And if you feel like you can't talk about it, write about it." From the initial forensic interview, victim advocacy and mental health therapy your financial contribution helps us provide the necessary resources to give children a voice. Thank you again for selecting us to be a part of your Cross Creek Subaru family. Roberta Humphries, Executive Director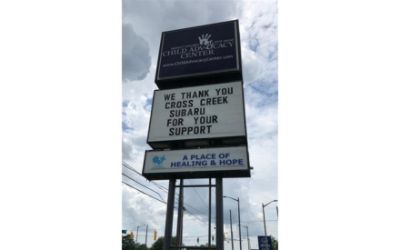 ---
Thank you Cross Creek Subaru Service Department! - Larry R
On Wednesday, February 23, 2022 in the early evening, our 2017 Subaru Forester XT became disabled on I95, at exit 190 SC on our way to New Jersey. The vehicle was making a loud metallic sound when driven. I called Subaru Roadside who sent a tow service and gave me the number to your Dealership, the closest one, 62 miles away. I called and spoke to Gigi Greenfield advising her that our vehicle was being towed to your Dealership in hopes of repairs. Ms. Greenfield was the most caring and understanding Service Advisor I have ever dealt with in all my years. She assured me that your Service Department would do everything to make this as easy as possible. The next morning I arrived at the Dealership from our nearby hotel and as I walked towards the service department I saw that our vehicle was second in line to get into the shop. Knowing how busy things are today with auto repairs I was truly astounded. I was then greeted with a cheerful smile from Ms. Greenfield who said a Service Technician who be checking my car immediately and to have a seat in the waiting area. Again, I was amazed. Within an hour Service Technician Timothy Pope reported the results to Ms. Greenfield who told me the extent of the damage and that she had checked on my extended warranty and that I was covered. She did this with the most caring tone and that, along with the repair news, made me smile. She again directed me to the waiting area where, less that three hours later, our car was repaired. Through the service waiting area window I could see that Service Technician Timothy Pope worked continuously on our vehicle then test drove it. Ms. Greenfield again cheerfully escorted me to the Service Office to complete the paperwork and incredibly, I was on my way in less than four hours. Another young Lady Service Writer in the office engaged me in cheerful conversation which was also appreciated. I have owned four Subarus and over twenty cars in my life and have dealt with Service Advisors many times over the years. I will tell you that your Dealership is extremely fortunate to have someone such as Gigi Greenfield dealing with your customers daily and a Service Technician as through and dedicated as Timothy Pope. I will be forwarding a copy of this communication to Subaru Corporation advising them of my complete satisfaction with your Service Department. I have also told my sister-in-law who retired after 30 years from Subaru HQ Cherry Hill New Jersey. If you would, could you please pass this on to their immediate Supervisor(s). Again, your Service Department, and in particular, these individuals, are to be commended.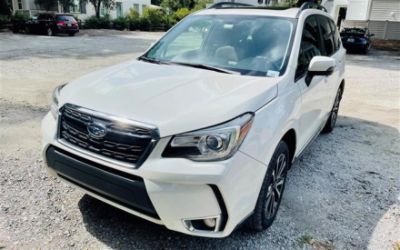 ---
Subaru Loves Learning - Anne Chesnutt Middle School J
On behalf of everyone at AdoptAClassroom.org and Anne Chesnutt Middle School, we want to extend our gratitude to the entire team at Cross Creek Subaru. Your generous donation will make a meaningful difference in the lives of so many students in your community. The funds Anne Chesnutt Middle School received from Cross Creek Subaru will be used to enhance the classroom learning experience. Teachers will be able to purchase educational support items for students to use. We are grateful to Cross Creek Subaru for their continued support in education and to Anne Chestnut Middle School. Thank you!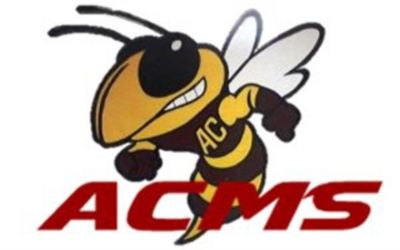 ---
Blanket Donation - Cassy F
The Manna Dream Center serves those currently experiencing homelessness and is in the process of opening up a men's overnight shelter. Cross Creek Subaru donated 80 blankets in which we were able to handout to those in need within our community.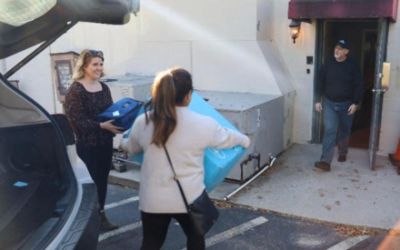 ---
Donations - Kristin O
A huge thank you to Cross Creek Subaru for collecting donations for Cumberland County Animal Services! The staff and pets here at the shelter appreciate what you do for community pets.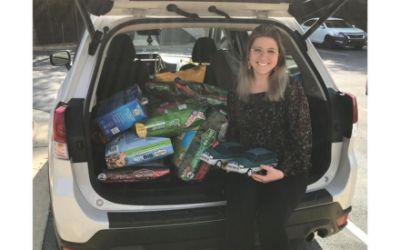 ---
Subaru Loves Pets! - Karen R
For the past 5 years the volunteers of Tilted Acres Rescue and Adoptions (TARA) have looked forward to the month of October because that means it is time for partnering with Subaru and Cross Creek Subaru for the Subaru Loves Pets adoption event. Each year has been more fantastic than the one before. John, the General Sales Manager, and Olivia, our Ambassador, have been wonderful to work with and each year at least 20 dogs and cats find forever homes but there is more to it than just the event. The entire month is devoted to animal adoptions and special attention is given to the underdogs, the ones with disabilities, the seniors and the ones that have been in rescue for a very long time. We would like to thank them for sharing the love and helping so many. #SubaruLovesPets #MakeADogsDay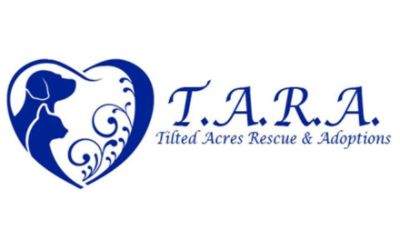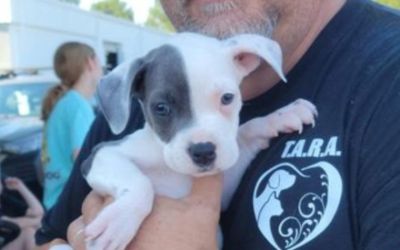 ---
Cross Creek Impacts Hundreds of Military Families - Diana J
Cross Creek Subaru of Fayetteville, North Carolina impacted the lives of hundreds of military families as sponsors for the 2021 RHF Ninja Obstacle Course! Cross Creek Subaru sits in the middle of our All American City of Fayetteville, adjacent to Fort Bragg, largest military installation in the world. Ft. Bragg Soldiers and their families are constantly impacted by the operational tempo of the military mission. The Rick Herrema Foundation is a military non-profit with a mission to strengthen these families and build community through fun, quality outdoor activities. The generous donation given by Cross Creek Subaru to sponsor our obstacle course helped us meet that mission over a course of three weeks allowing hundreds of families to attend this unique and fun event for free. Memories were made, families were connected and community was built as each family came to our outdoor park and met one another. We are forever grateful to the Leadership at Cross Creek Subaru and their sponsorship! We salute Subaru for their Subaru Cares program.
---
Subaru Loves to Care - Olivia P
Subaru has partnered with The Leukemia & Lymphoma Society for Subaru Loves to Care. During the month of June Cross Creek Subaru encouraged their staff and customers to write a Message of Hope for a cancer patient while visiting our dealership. Over 40,000 blankets are being delivered to cancer patients across the country. Thanks to our staff and customers, Cross Creek Subaru contributed over 75 Messages of Hope that will accompany each blanket!
---