We Share The Love...
Every year we are proud to take part in the Subaru Share the Love event. From mid-November to early-January each year, Subaru donates $250 on behalf of each new Subaru owner to a charity of their choice. 
Subaru allows owners to choose from five charities - one Hometown Charity the dealership selects and four national charities selected by Subaru. The four national charities new owners can choose to donate to are ASPCA, Meals on Wheels America, the Make A Wish Foundation, and the National Park Foundation. 
For the past five consecutive years, we have selected our Hometown Charity to be the Child Advocacy Center of Fayetteville. With each year we have had a growing donation. 2017 was our fifth year sponsoring the Child Advocacy Center. Each year our goal is to exceed the donation amount from the previous year. This year we did by almost $5,000 with our donations totaling $29,737.00! We know this is only possible through the help of our Subaru community!! Thank you on behalf of Cross Creek Subaru for helping us make this possible!!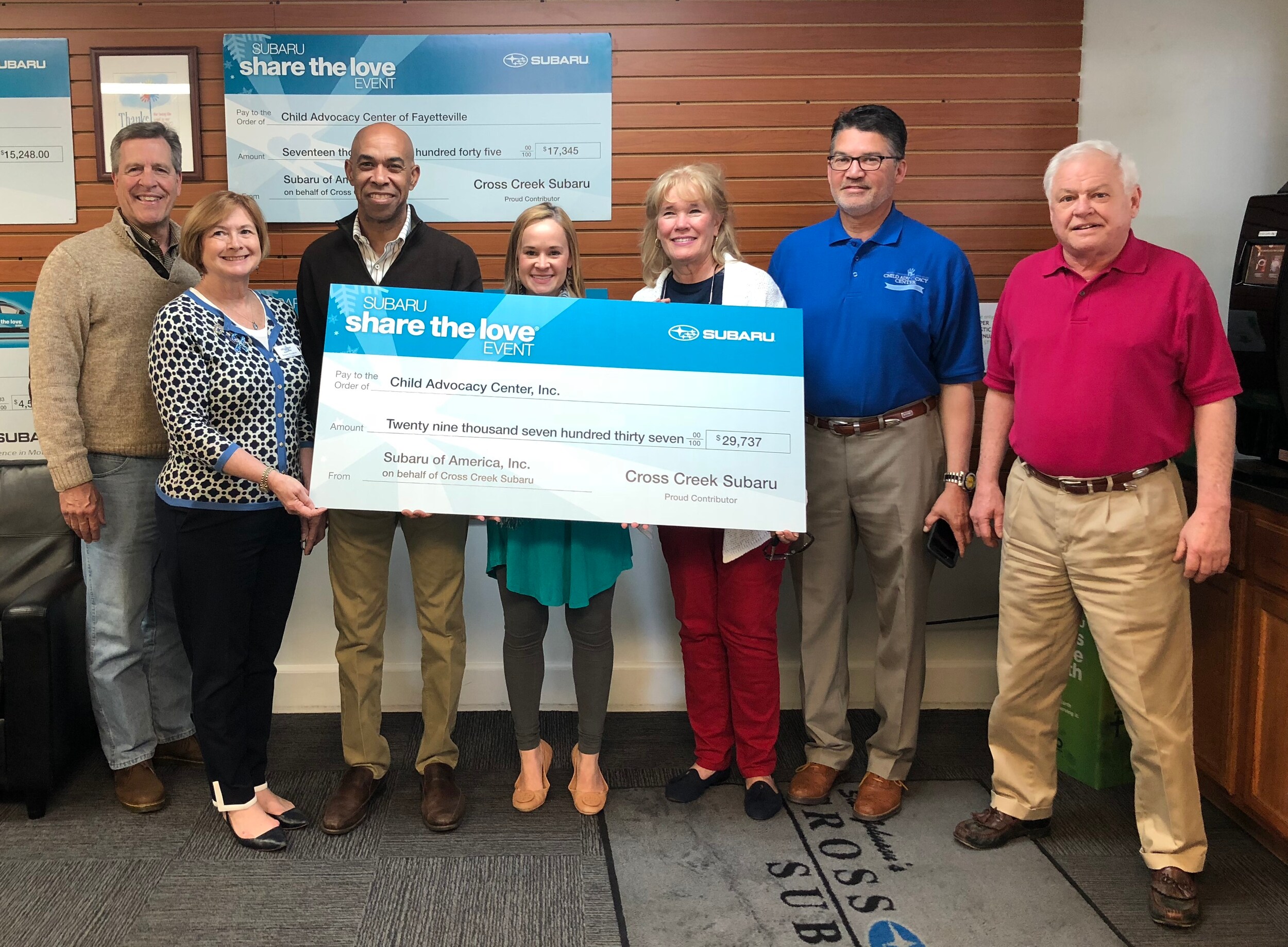 S
hare the Love Event 2017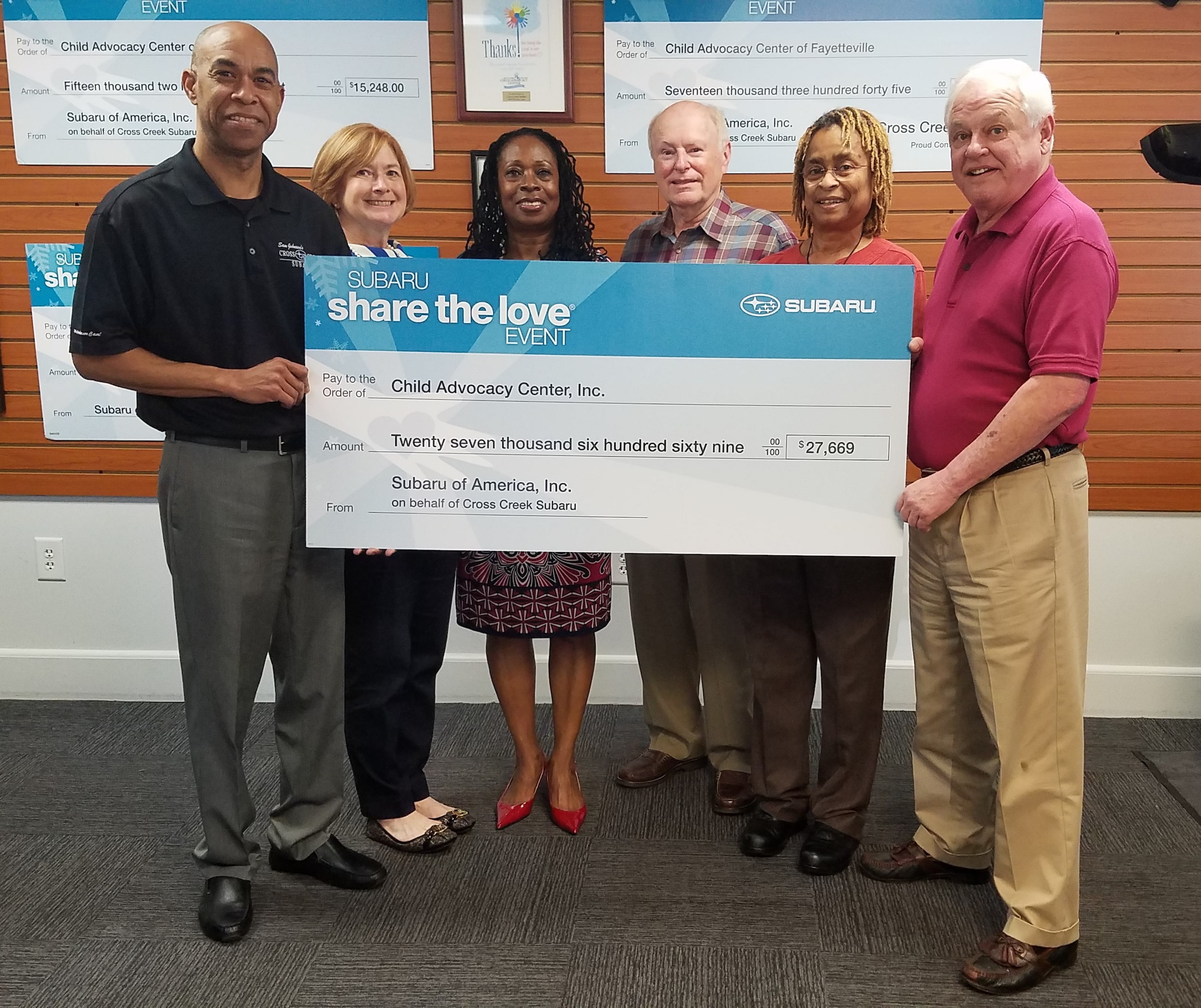 Share the Love Event 2016 

Share the Love Event 2016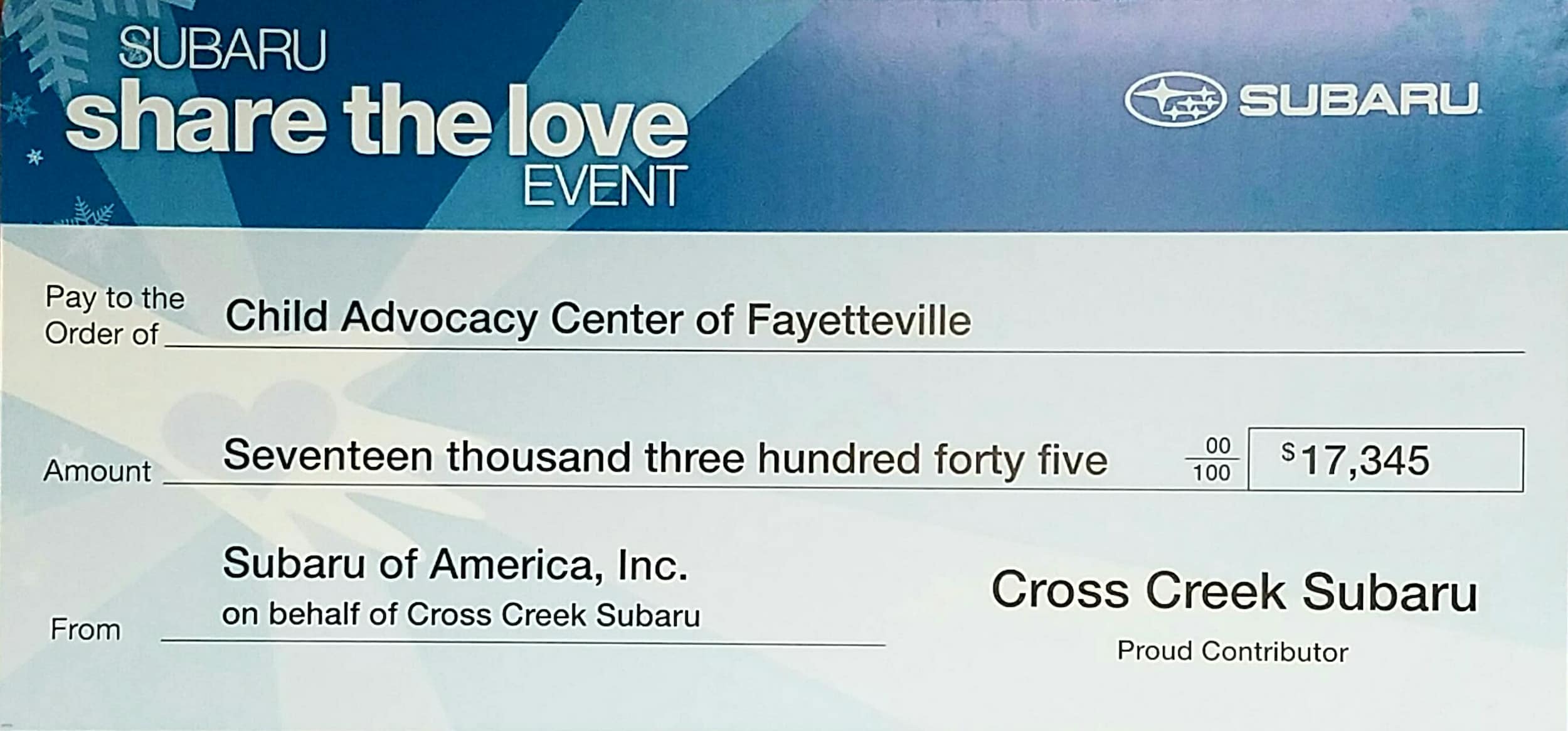 Share the Love Event 2015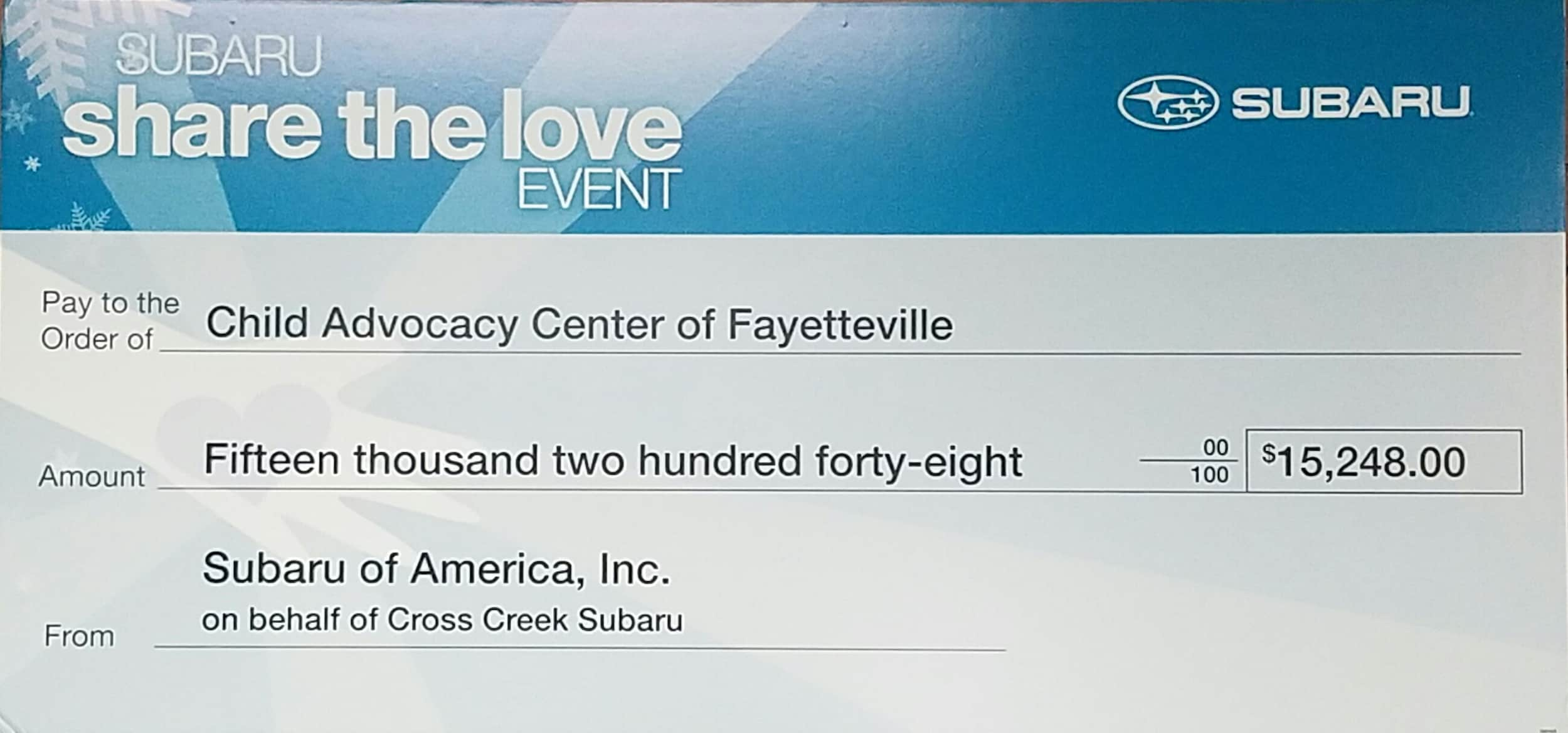 Share the Love Event 2014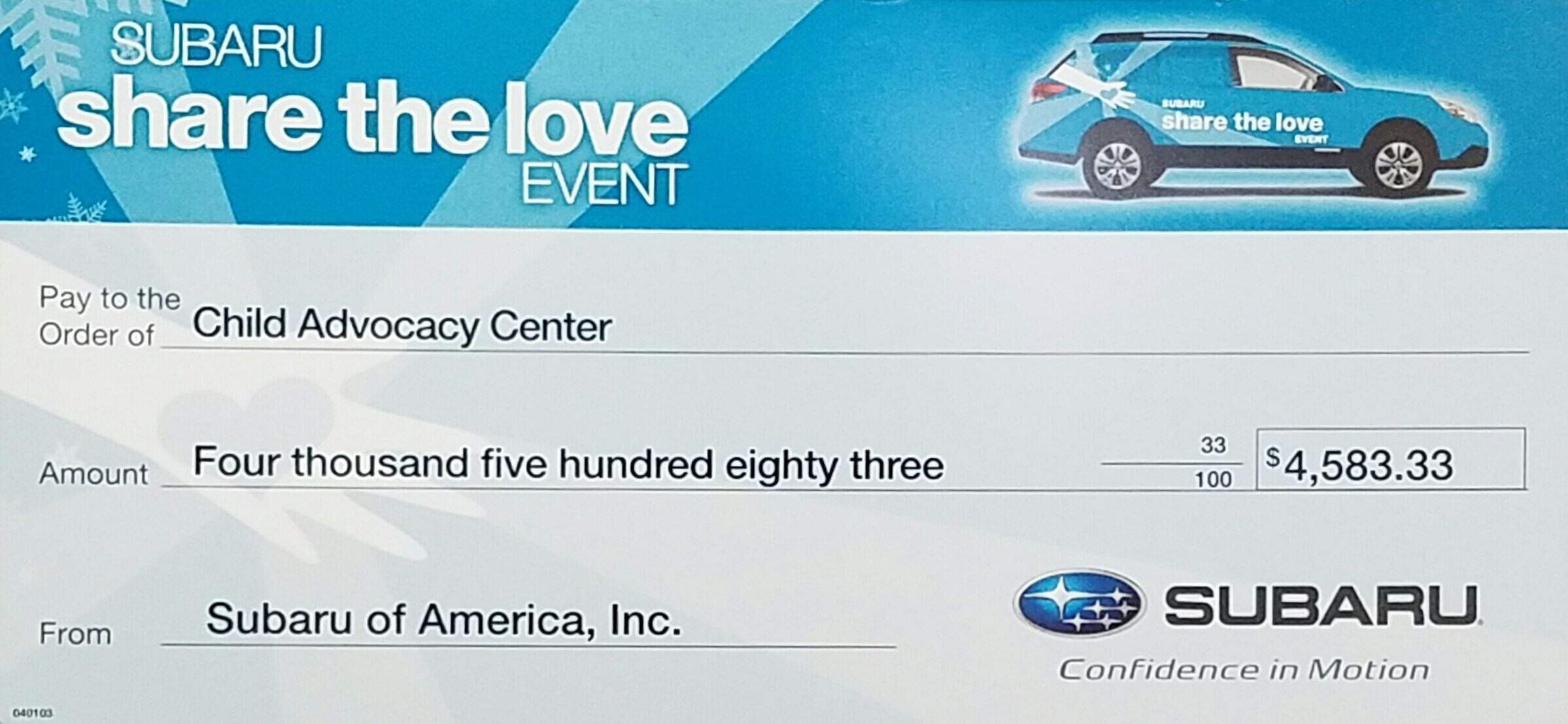 Share the Love Event 2013
Throughout the year, we also sponsor multiple other charities and organizations locally thanks to the help of our Subaru family!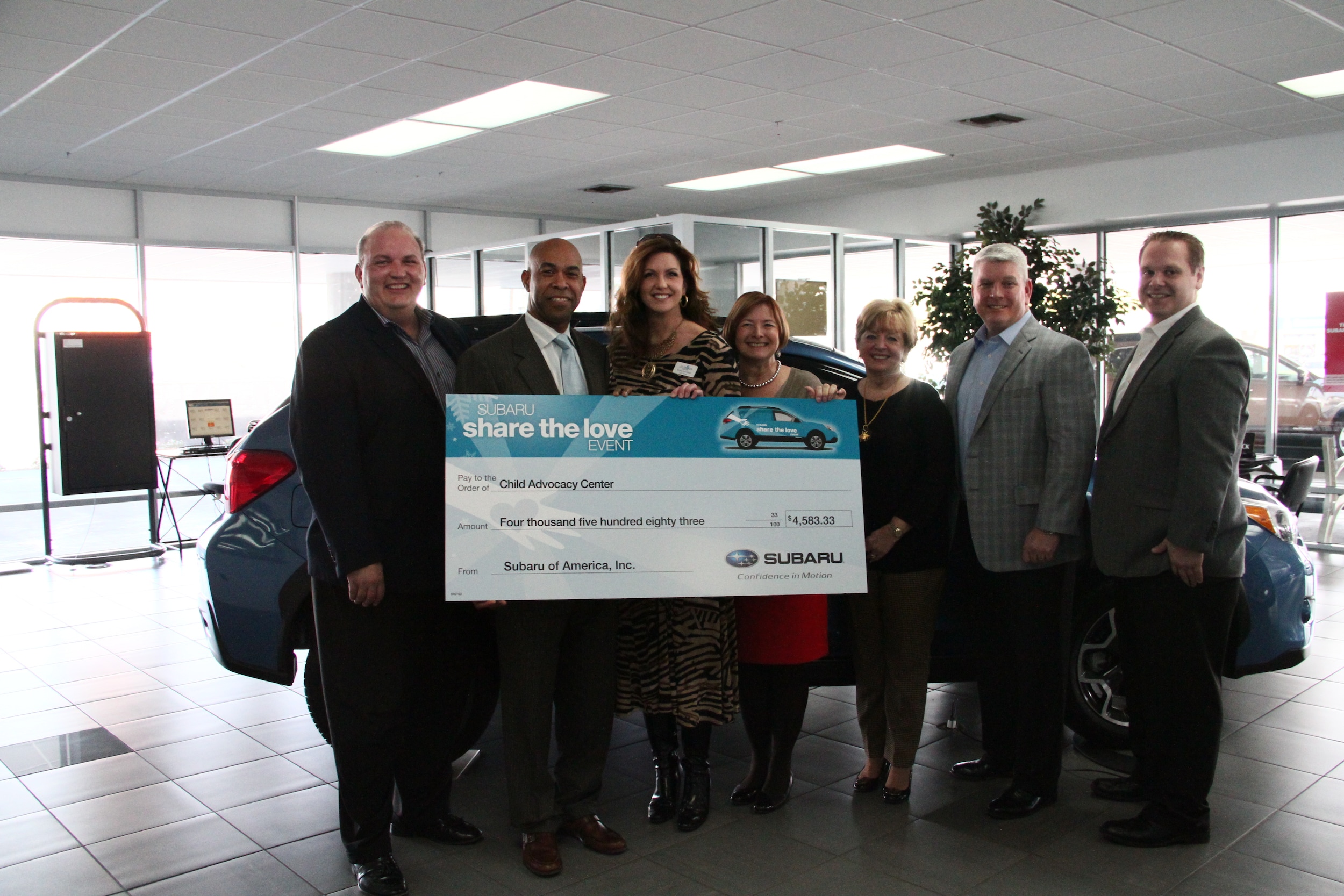 Share the Love Event 2013