Through the Subaru Love Promise, Subaru and its retailers will be donating 50,000 blankets to nearly 600 local homeless shelters across the country in recognition of National Homeless Youth Awareness Month. More than 500,000 Americans experience homelessness each night. As we enter winter with colder nights ahead, staying warm is more important and challenging than ever for the homeless. Cross Creek Subaru is supporting Manna Church and the Fayetteville Dream Center to help people in need this winter. We had the opportunity to donate 80 fleece blankets to help the homeless in our Fayetteville community! #SubaruLovesToHelp #SubaruRetailersLoveToHelp
                    Subaru Loves Pets 2020 4th Annual Pet Adoption
The month of October is #SubaruLovesPetsMonth and it is near and dear to our hearts. We are accepting donations for Cumberland County Animal Shelter till October 31st, and we hosted our 4th Annual Pet Adoption. On October 17th we had the honor of partnering with Tilted Acres Rescue and Adoption for our Pet Adoption Event. Our goal was to get 20 total adoptions, and we ended the day exceeding that goal! We had a Live Remote with Q98, food, and our #CrossCreekSubaruFamily grew! Our goal for adoptions was met, now we need help to fill an Ascent in our showroom with pet supply donations! Please bring donations to Cross Creek Subaru till October 31st! Visit  http://www.co.cumberland.nc.us/departments/animal-services-group/animal-Services/donation to see a full list of accepted donation items!
Happy Thanksgiving from Cross Creek Subaru!
Subaru Loves Pets 2019 3rd Annual Pet Adoption
Subaru Loves Learning 2019 Book Donation
Share the Love Event Donation to Child Advocacy Center 2018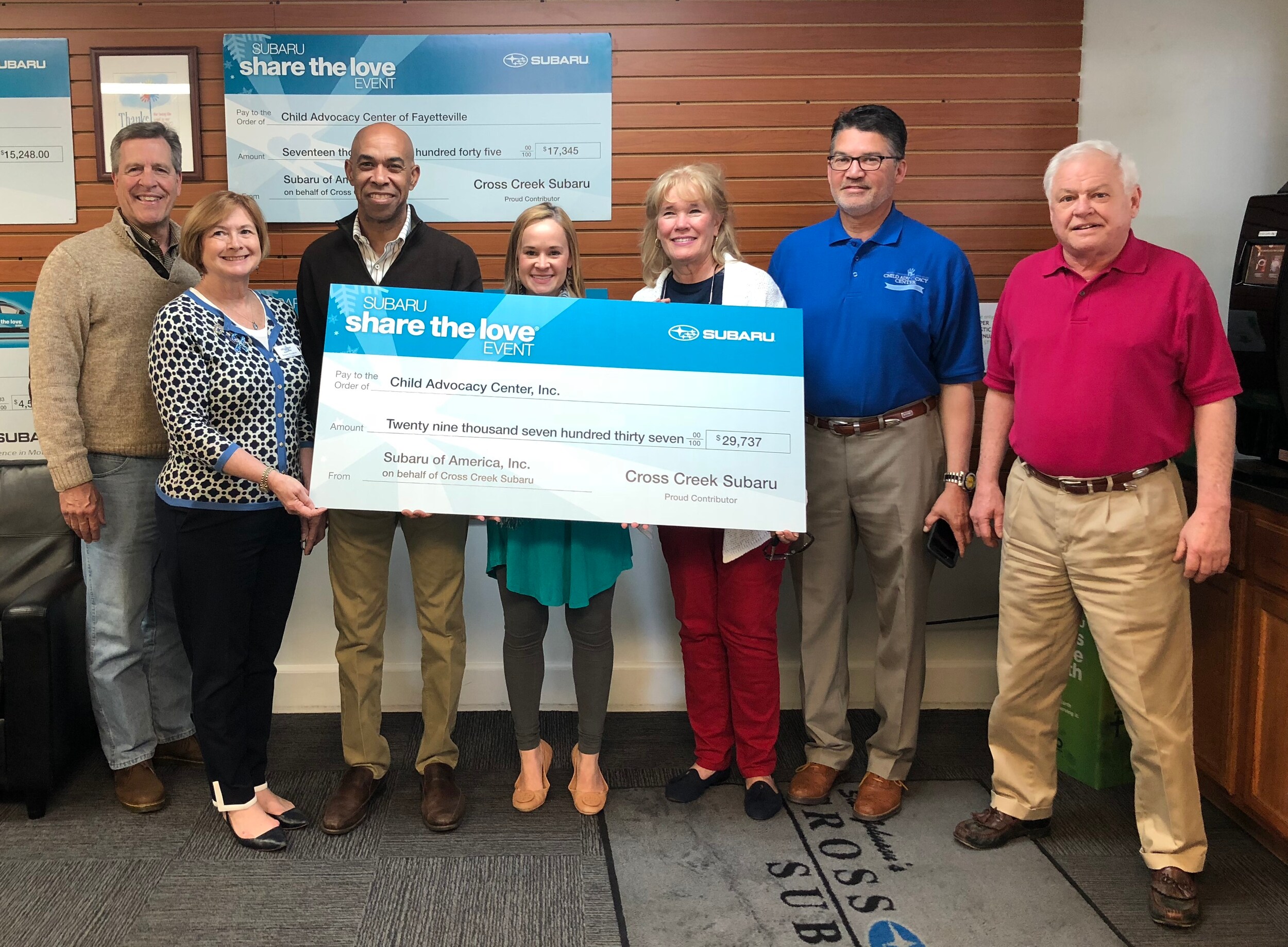 Donating supplies to the Cumberland County Animal Shelter on behalf of our Cross Creek Subaru Family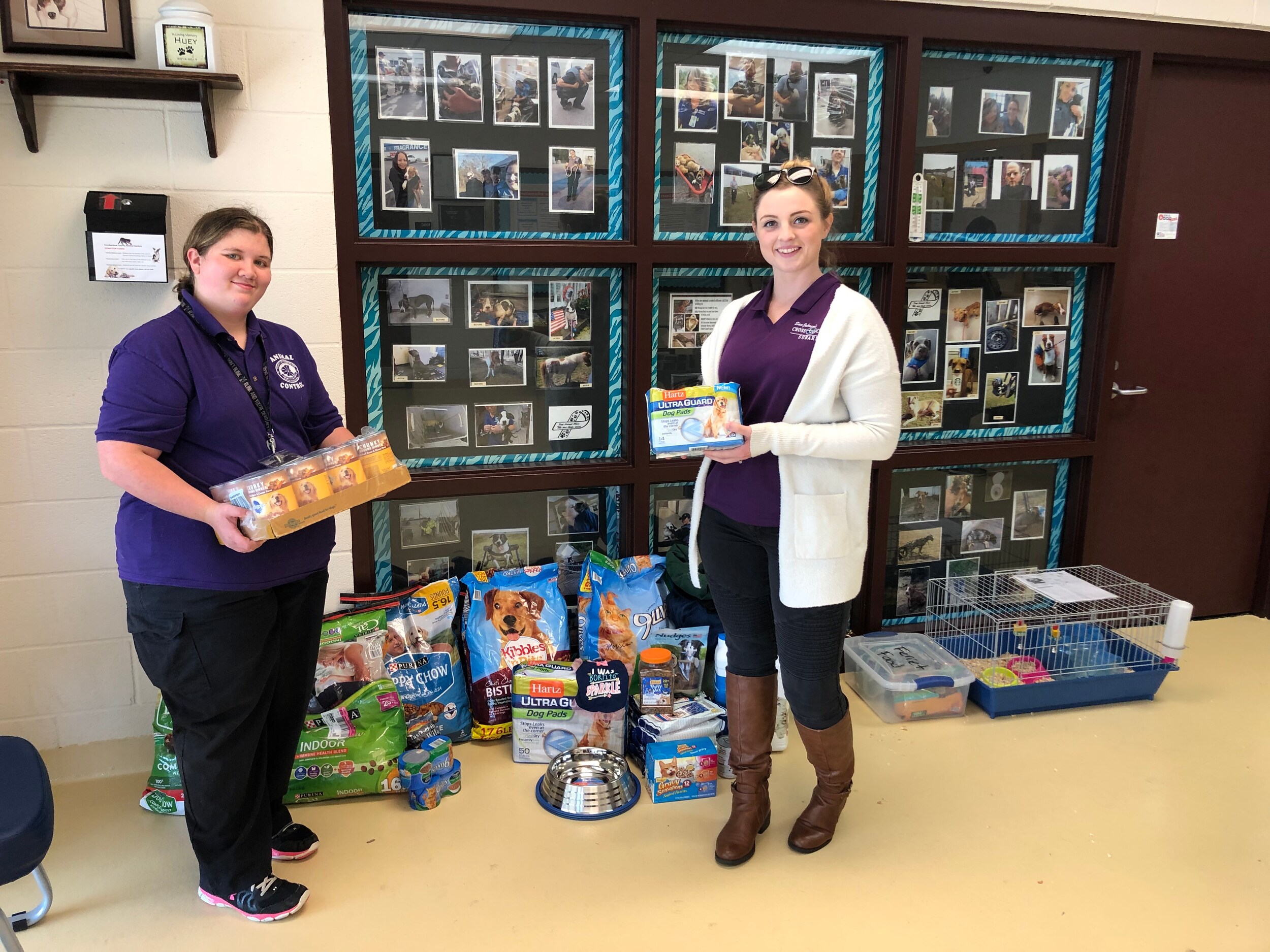 Subaru Loves Pets Adoption Event with TARA 2018
Cross Creek Subaru partners with the Leukemia & Lymphoma Society to donate blankets and art kits to our local Cancer center 2018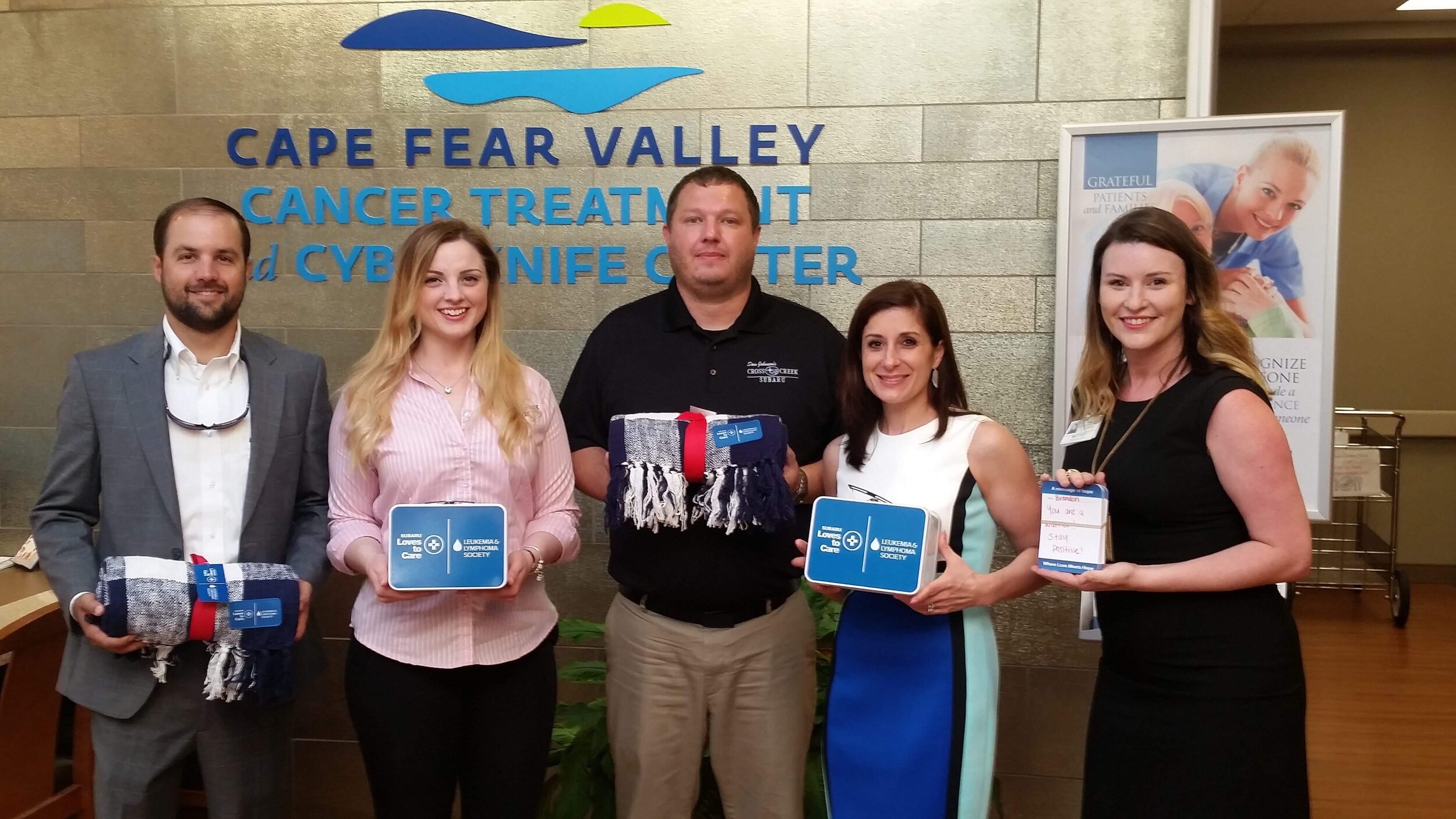 Cross Creek Subaru donating books to local school 2018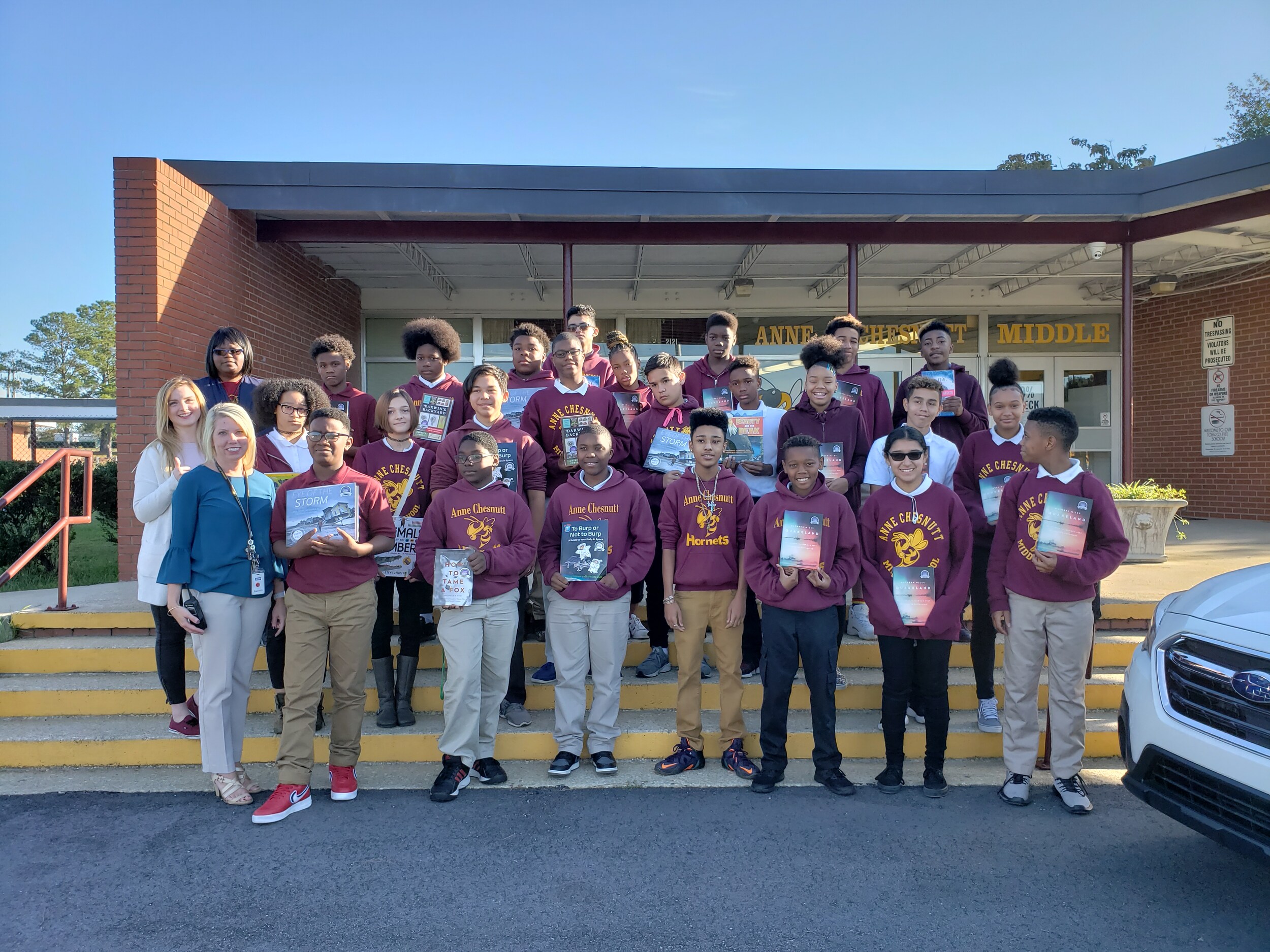 Cross Creek Subaru donating to Child Advocacy Center 2017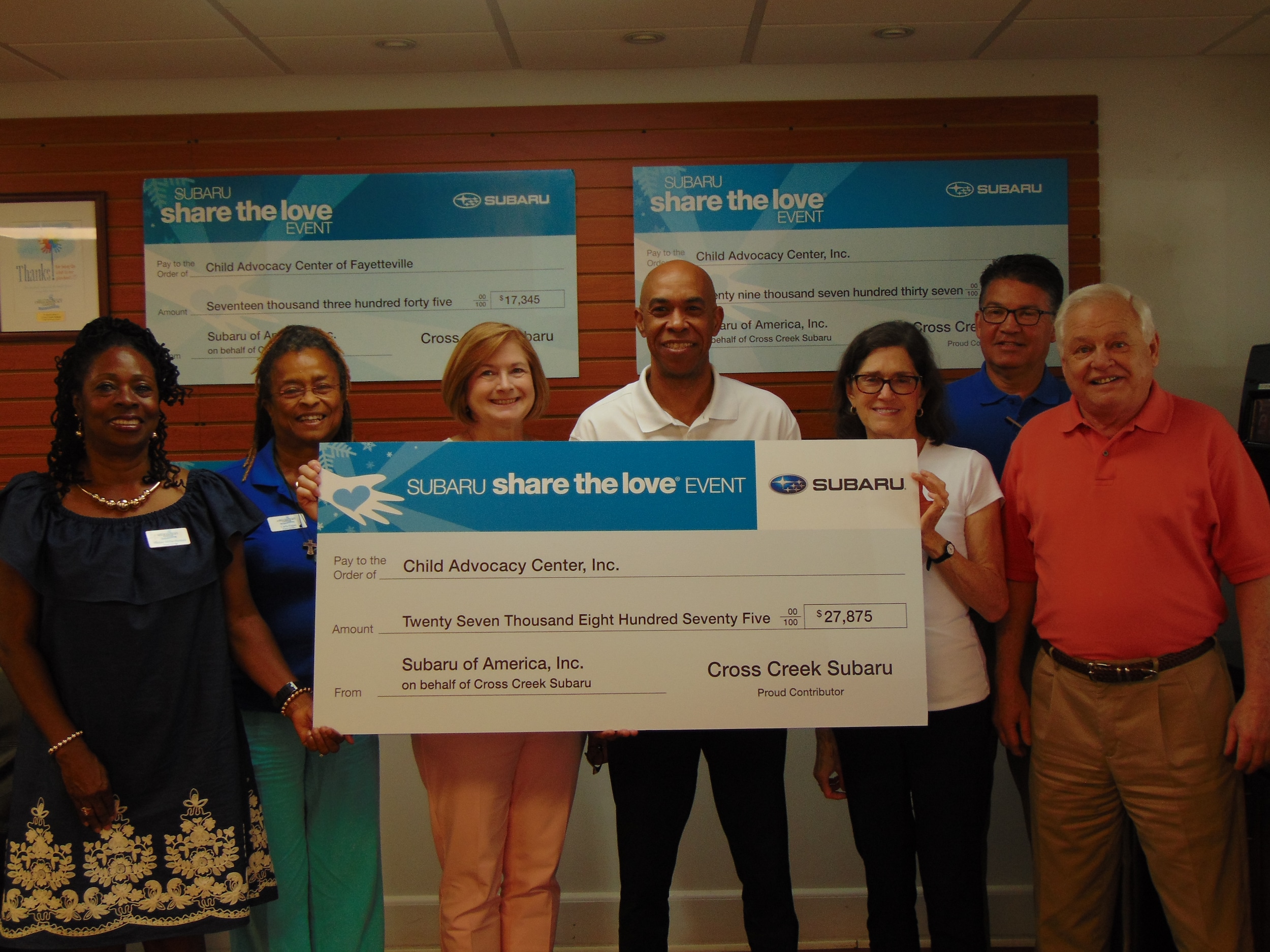 Cross Creek Subaru donates Art Kits & Blankets to local Cancer center partnering with Leukemia & Lymphoma Society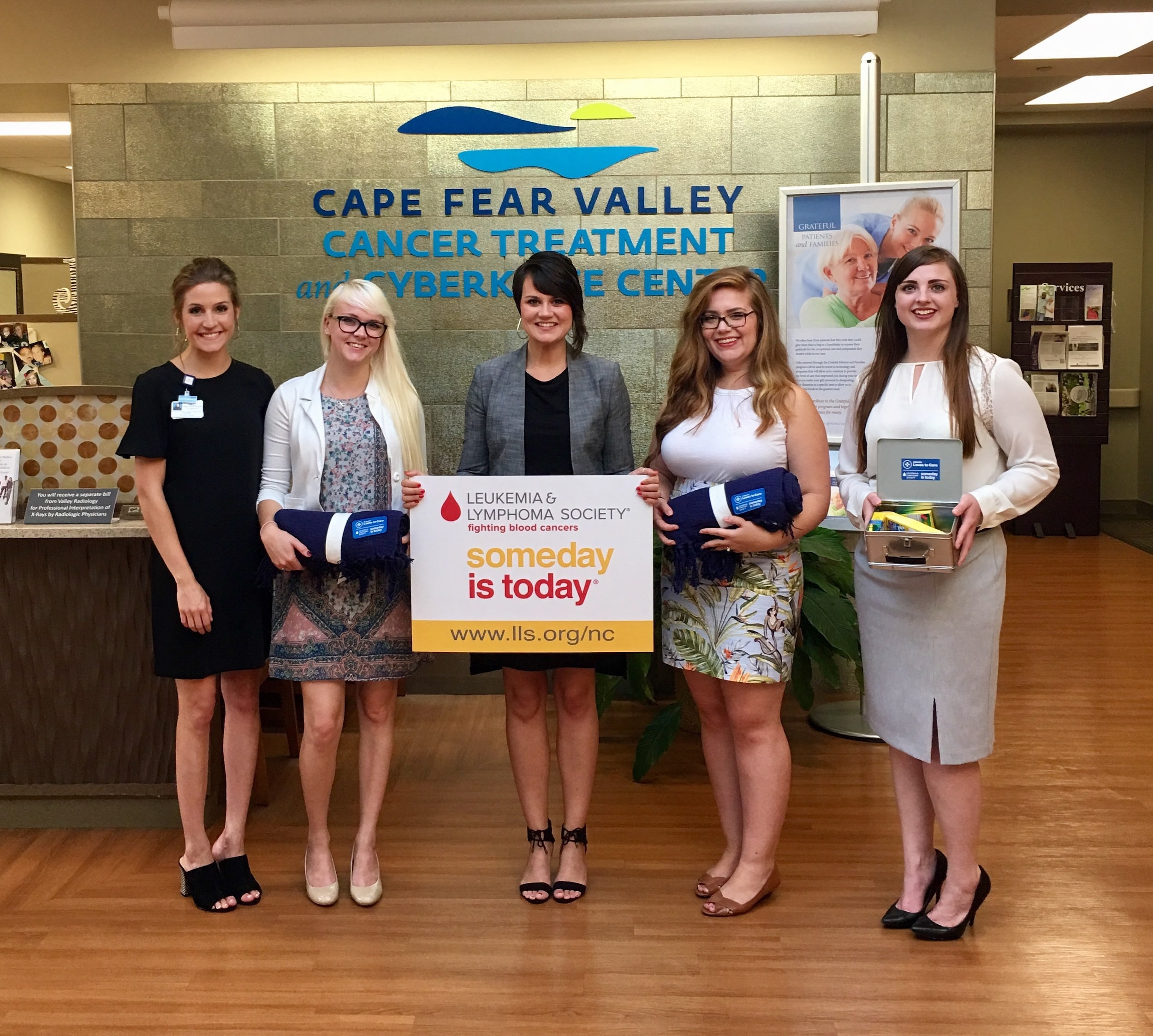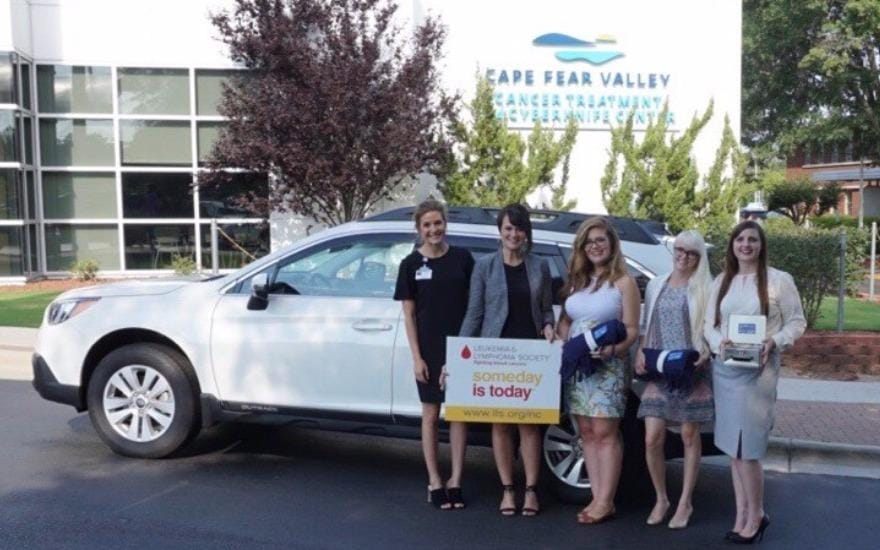 Subaru Loves Learning 2017 Book Donation!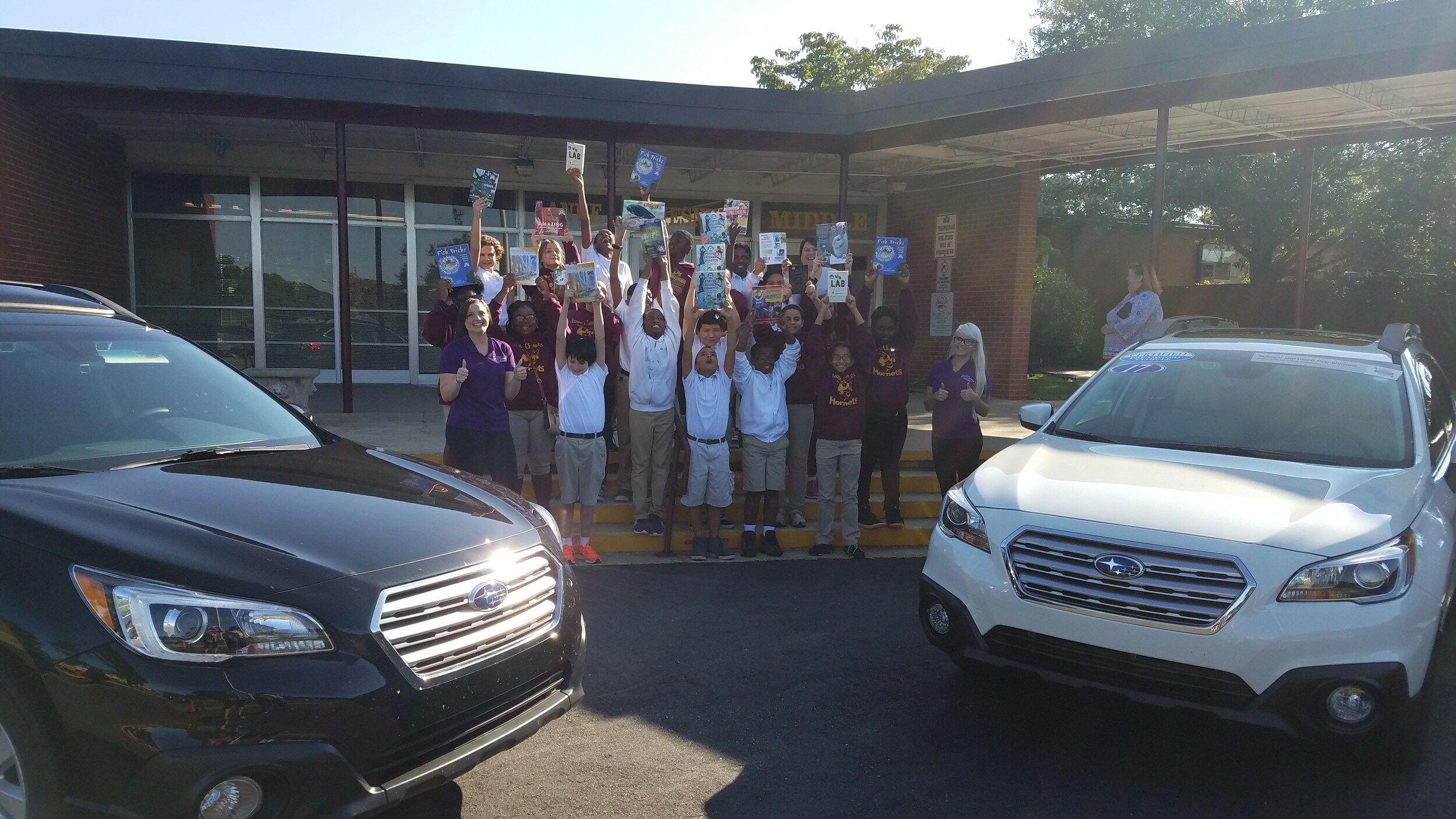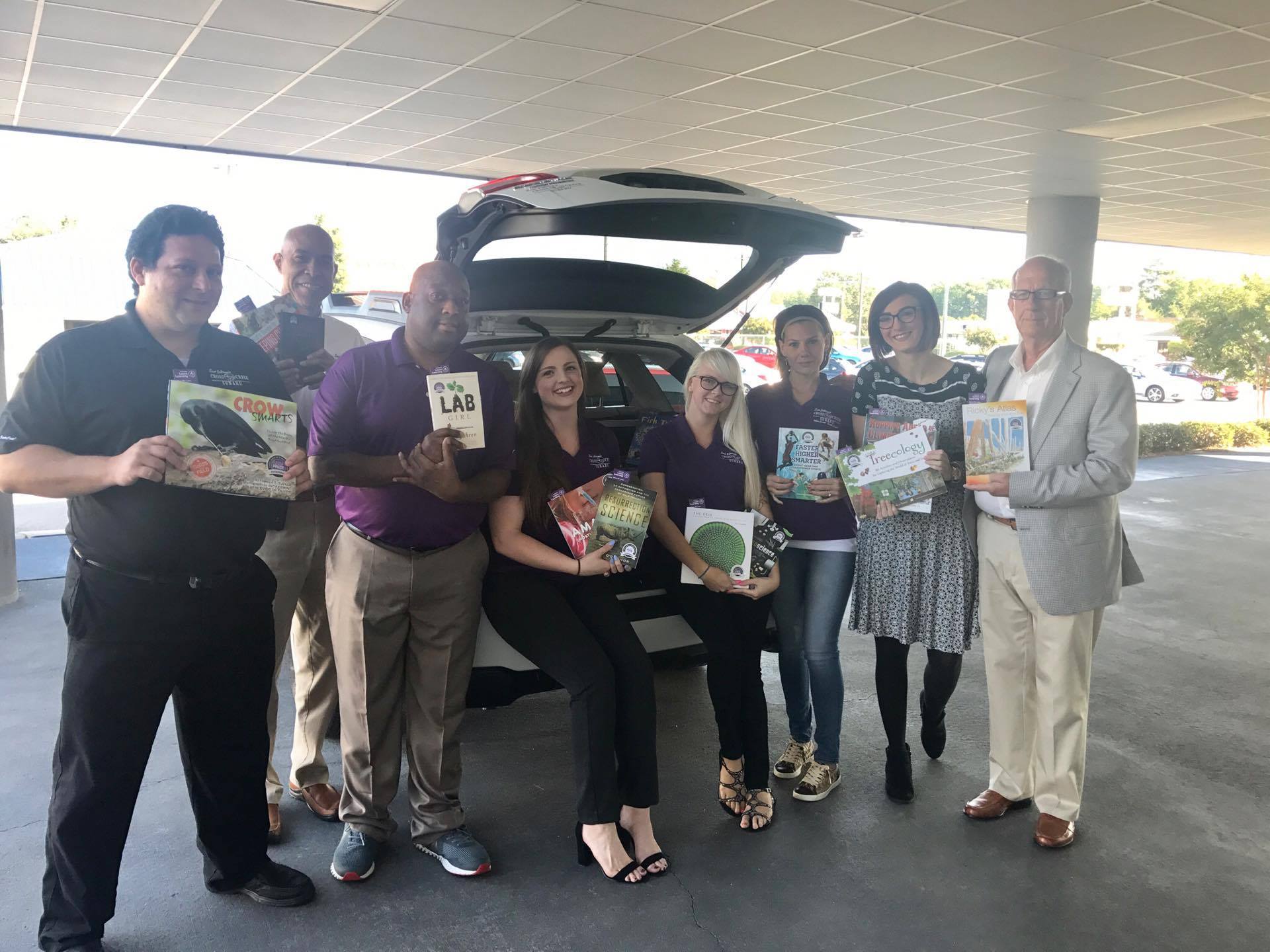 Cross Creek Subaru donating to Child Advocacy Center 2016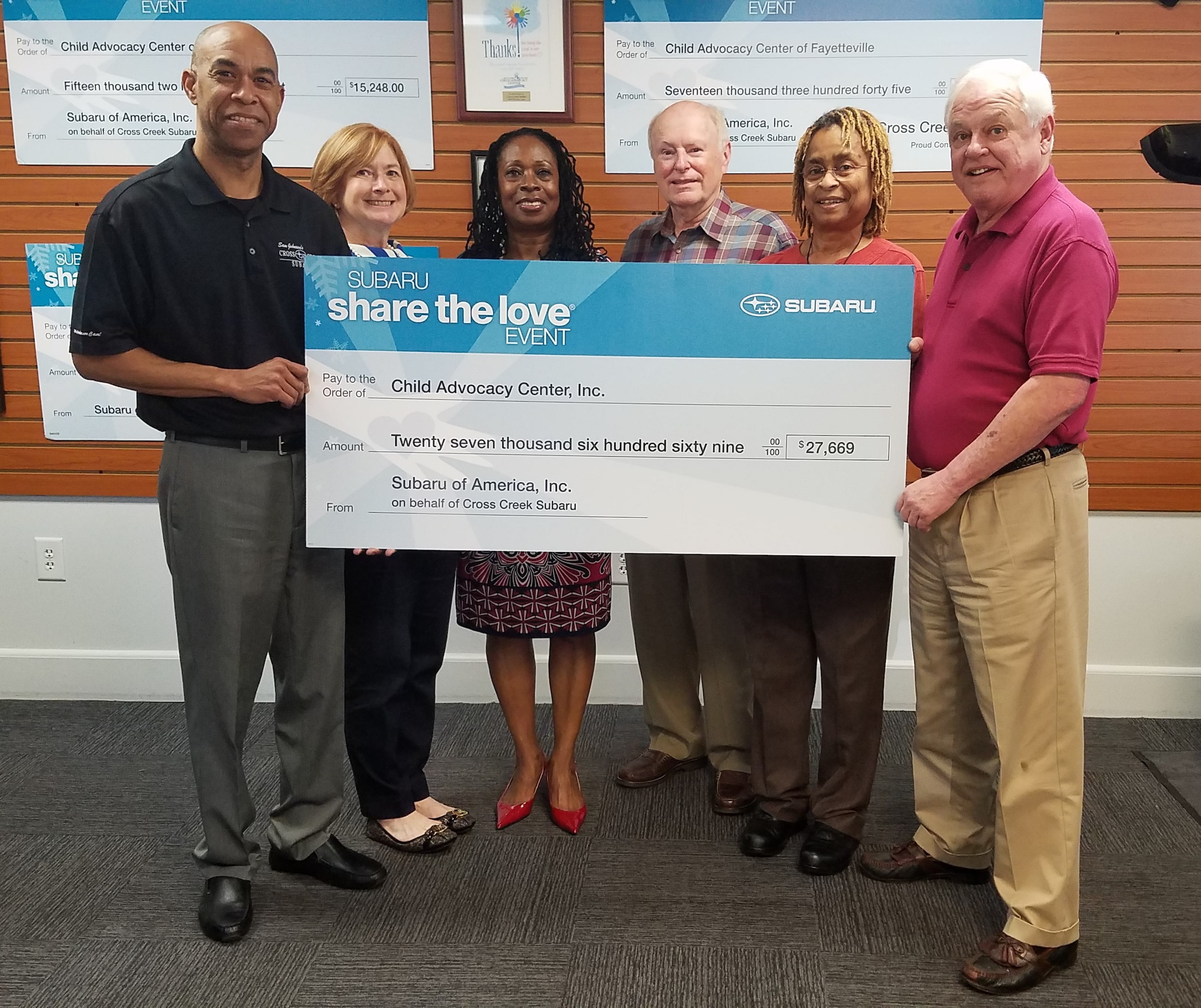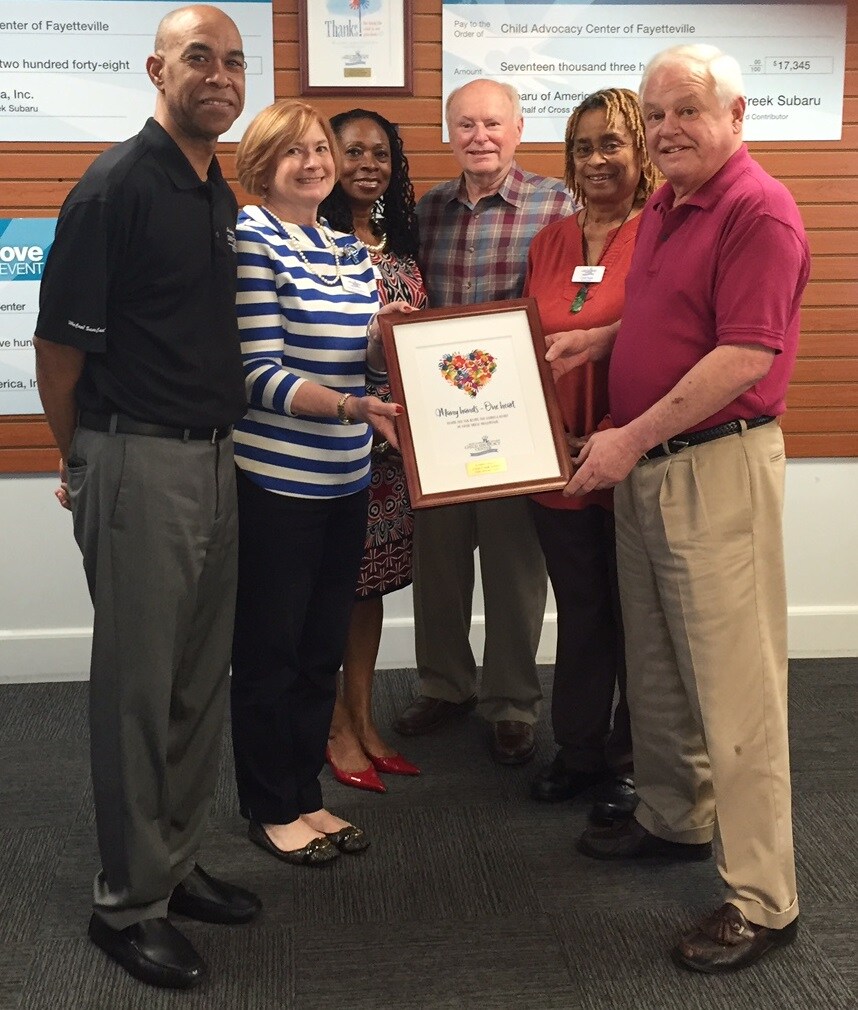 Cross Creek Subaru donating to Child Advocacy Center 2015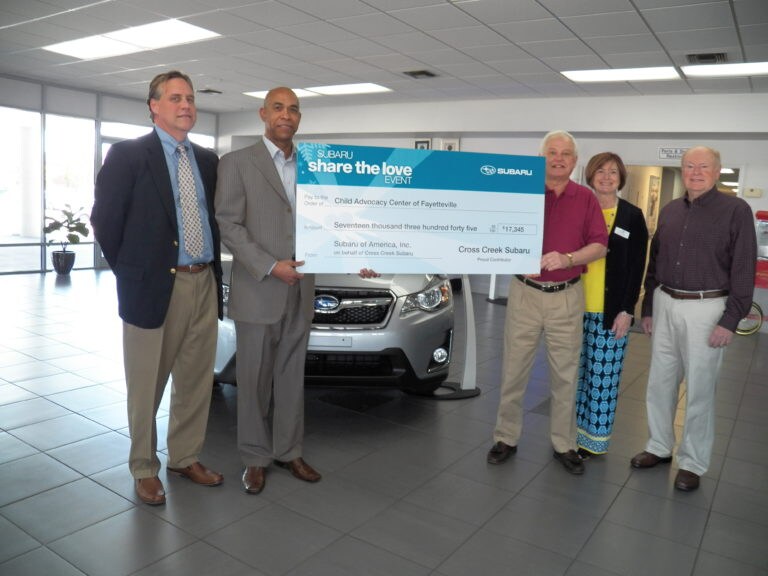 Cross Creek Subaru's donation to Child Advocacy Center 2014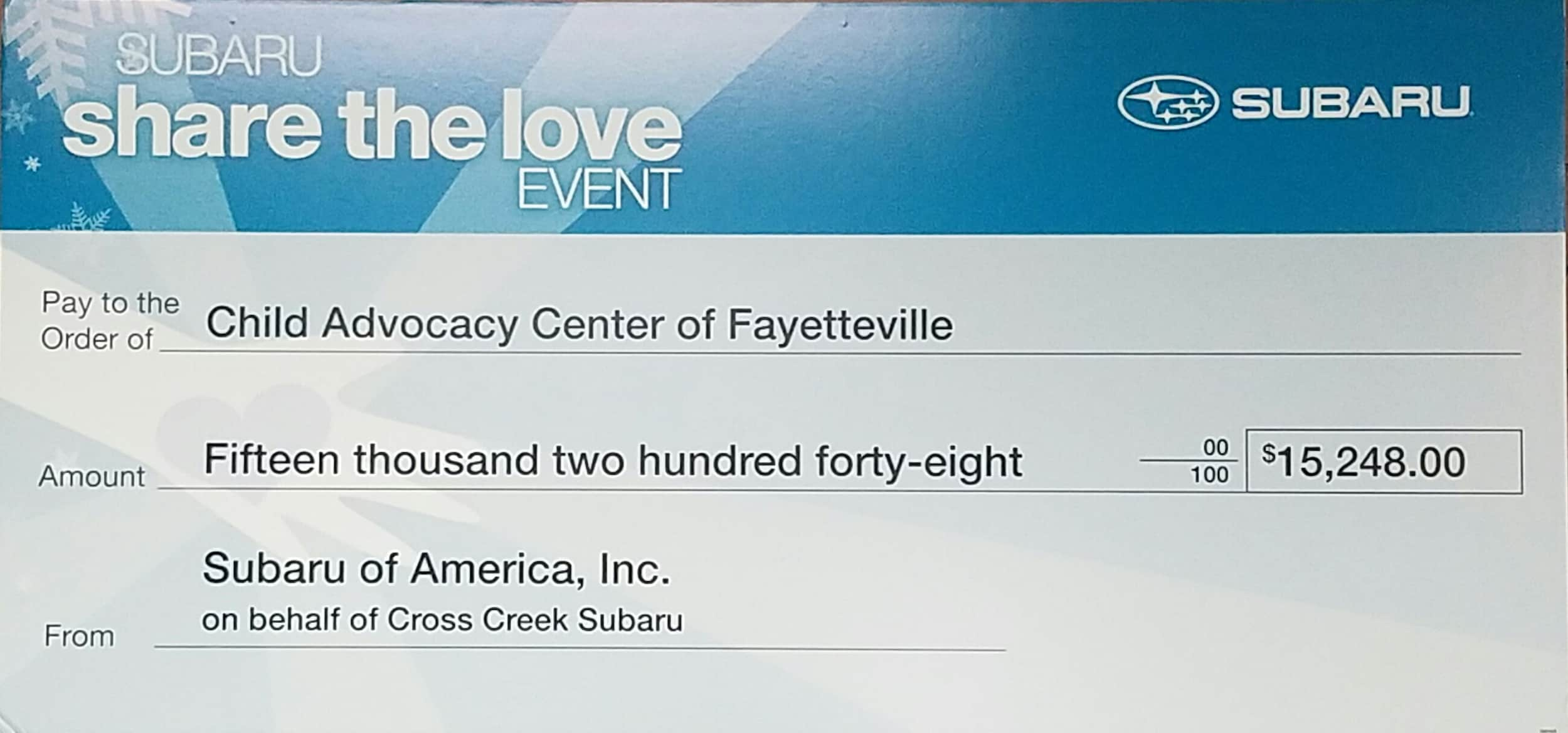 Cross Creek Subaru's donation to Child Advocacy Center 2013