Here at Cross Creek Subaru, we love our furry friends! We are excited to be hosting the 3rd Annual Pet Adoption Event Saturday, November 2, 2019. Our local foster-based rescue, TARA, will be bringing in dogs and cats who are in need of their PURRmanent homes!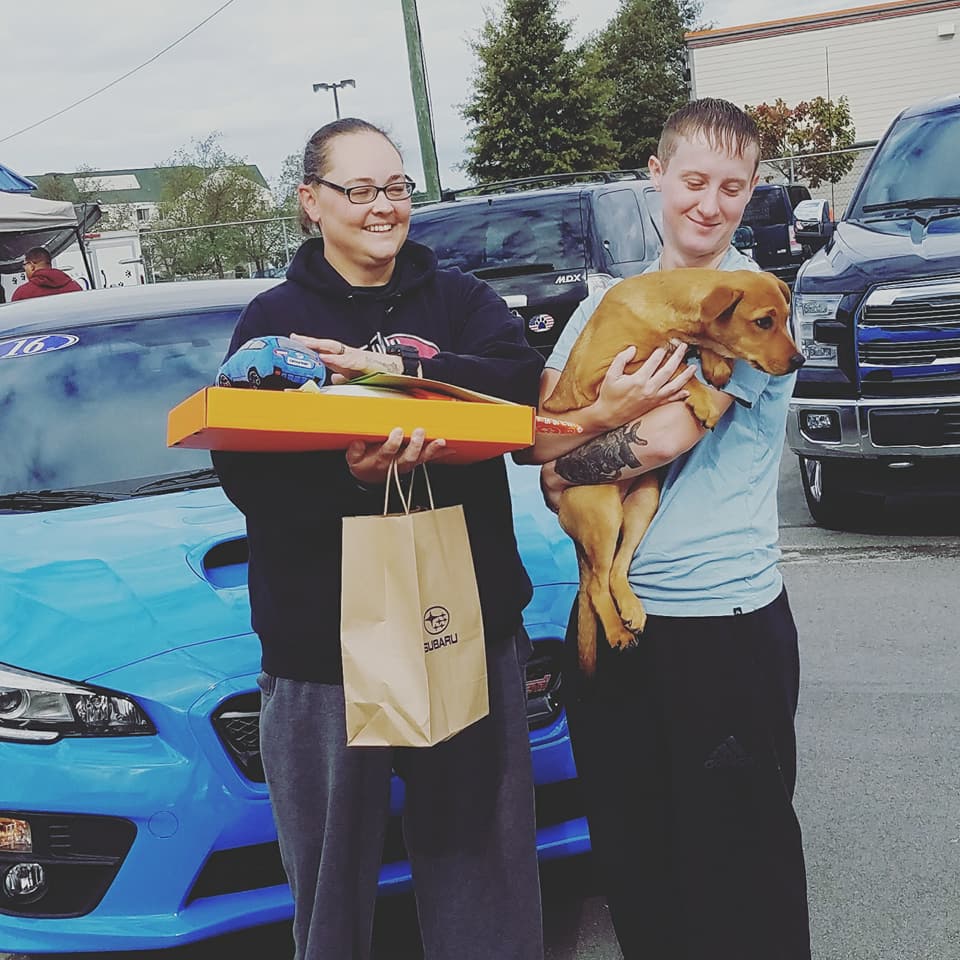 TARA, whose main office is located in Raeford, NC, stands for Tilted Acres Rescue and Adoption. Foster moms and dads all over the Hoke County and Cumberland County area svolunteer their time, their homes and, most importantly, their love to help nurture homeless or neglected animals back to health and happiness. During the time the pets are being fostered, foster moms/dads get a better understanding of the each animal's personality, which makes TARA so unique from a walk-in shelter! TARA staff and volunteers will be able to give you a better chance at helping one of their dogs/cats find their forever home. With background knowledge, healthy histories, personality understanding, and animal interaction observation usually available, you and your new pet have the best chance at making a smooth transition into becoming a family.

TARA fosters and volunteers can also usually provide help on the "do and do nots" for some animals with unique backgrounds (prior anxiety, neglect, abuse).
To make all of this even better, all animals adopted from TARA come with their up to date vaccines, current rabies shot, their spay/neuter and a microchip. The microchip company also provides 30 days of insurance for your new furbaby -- just in case!
If you are looking to expand your family, or just love to show animals love, we hope to see you! The event will be hosted at Cross Creek Subaru on Saturday, November 2, 2019 from 9 AM - 3 PM. Volunteer opportunities are available. If you are interested in volunteering, please contact Brittany Murillo by email at bmurillo@crosscreekcars.com or by phone at 910-487-7827. Children who would like to volunteer (18 and under) need to have parental supervision. A complimentary lunch and Subaru Loves Pets volunteer t-shirt will be available to pre-registered volunteers.